ABOUT
My background in location audio started with music composition and recording. I set out in 2005 to co-produce a documentary and naturally gravitated towards all things sound related.
LOCATION AUIDO
From that point on, I found a passion for creating music and capturing high quality audio. Storytelling can be done in a multitude of ways, from traditional interview setups, to a musical score, to ambient nature recordings. Everything has a story that can be told and in the end we are all storytellers in our own fashion. I find my voice through audio, sound, and music and try my best to deliver this to all projects I work on.
Location Audio for various Nikon Camera product releases.
Location Audio for Hoarders on A&E.
Location Audio for Redwood Kings on Animal Planet.
Location Audio for Yard Crashers, House Crashers, and Bath Crashers on HGTV.
Location Audio for Air Warriors on the Smithsonian Channel.
Original Music Composition for Rivers of a Lost Coast narrated by Tom Skerrit.
Original Music for the short piece Scattered Flurries.
Location Audio on various projects for Apple.
Location Audio for Mythbusters on the Discovery Channel.
Location Audio for various projects with Novus Select.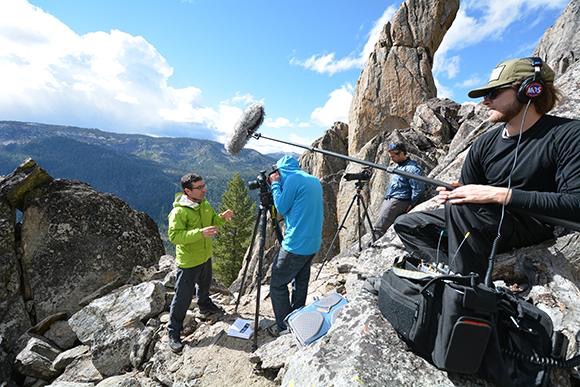 One of the greatest things about what I do is getting to experience the places that audio takes me. There is nothing better than getting to travel to some of the most beautiful locations in the world to record sound to tell multitudes of different stories.